We always say that 'there is an app for that.' How many times have you used this phrase? Ever since mobile apps introduced into the market they took over in almost every field such as lifestyle, gaming, news, social networking, productivity, etc. We could say that there are mobile apps for everything. In short, you can plan a complete trip through mobile apps! From picking a destination to scheduling your flight to reserving a restaurant for dinner, life has changed a lot since mobile apps came into the market...
Why Mobile App is important for your business? Half of the population spends most of their time on a smartphone daily. Which means having a smartphone for your customers can help you reach a wider audience and generate more profit in your business. In other words, whether it's a product or service, you are providing your customers with the benefits of having your business app and gradually make your business grow exponentially.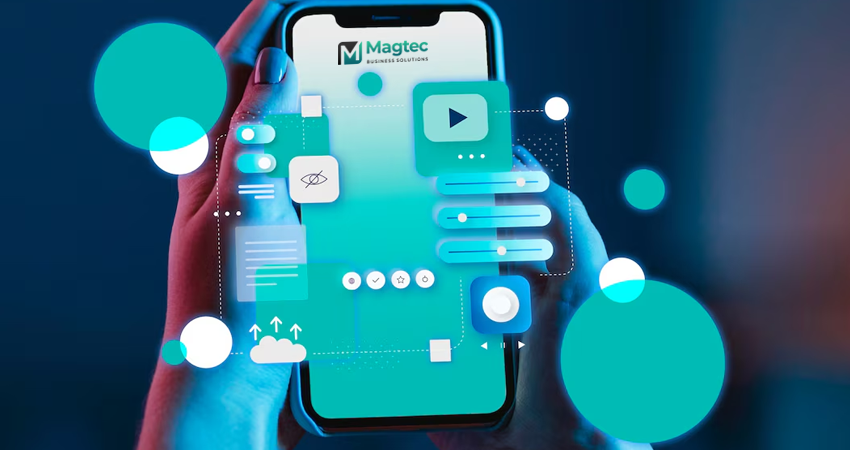 Benefits of Mobile Apps for your Business
It is important to consider building mobile apps for your business as it helps you interact with your customers daily. More and more small and medium businesses are following the mobile trend, understanding that an effective mobile strategy is important than just a mobile-friendly website. In fact, you will notice that every business you interact with in your everyday life has its own app these days. Whether it is a corner coffee shop or the beauty spa, they introduce mobile apps to take their marketing to the next level.
If you are still confused about why people need a mobile platform, here are the top reasons for building mobile apps to be successful in the business.
Easy access to your inventory
Purchasing a product is not an easy task. With the mobile app, your customers can do it online and they don't have to fill their information each time they want to purchase something. You can keep their information by formatting your mobile app.
Visible to customers at any time
People spend more than two hours a day on his or her mobile device and each individual has to unlock, scroll, and scan their device for the apps they are looking for. It is an advantage for your company since our mind unconsciously notices every image and test it comes across. p >


Create a direct marketing channel
One of the most important benefits of having a mobile app is that it contains all the details you would like to provide your customers, which includes special sales and promotions.Through these notifications, your customers can get a completed picture of your business and it helps to get more interaction from your customers.
Provide value to your customers
If you are talking about on-hand information instead of holding an old point-collection card, it makes more sense. The mobile app will help your customers to collect their rewards.As a result, you will be getting more downloads and more return customers.
Make fast appointments
In digital marketing, there is no need for an initial investment to get traffic flowing.It helps small businesses becomes very clear that it is easy to scale and adapt as your business grows. You can choose a budget to spend on social media campaigns so that you will get a clear picture of how much that campaign cost you..
Improve customer engagement
Your customers always look for a way to reach you.Having a messaging feature within your app will be helpful for you to communicate with your customers.
Build brand awareness
If you create a mobile app for your business, it can greatly contribute to your brand awareness. You can design your mobile app stylish, functional or informative but it is also important to consider features your customers love. Once you are successful in getting customers involved with your app, then they will buy your product or service.
Stand out from the competition
Having mobile apps at the small business level are still rare and be the first person in your area to offer a mobile app to your customers. Then automatically get attention from the customers.
Get notifications of special events, launches, etc.
A mobile app can send notifications about special events and launches so that it reminds consumers of what your business has to offer them. It will create awareness about your brand or business.
Advantage of Mobile App Development
In the near future, mobile apps are going to be an essential component of any business. The benefit of developing and designing mobile apps for your business will help you maximize the target audience with enhanced consumer engagement.It gives an attractive and immediate one-stop access to your marketed products or services. By updating your apps regularly, you can keep the targeted customers informed about new products, sales and discount offers. If you develop your mobile app appropriately, it will help you reach a wider audience.